My Blog
Posts for: December, 2017
By Richard R. Marek, DDS
December 20, 2017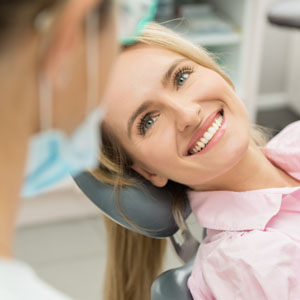 A lot of people don't like dental work because they believe it will be painful or uncomfortable. There's an anatomical reason to back up that concern — the mouth with its dense network of nerves in the teeth and gums is one of the most sensitive parts of the human body.
But modern dentistry has helped solve much of the problem of pain with advances in local anesthesia. Using substances that temporarily block electrical impulses within the nerves of a selected area of oral tissues, there's a good chance you'll feel little to no discomfort even during moderately invasive procedures.
Unfortunately, you might have heard some complaints from others about local anesthesia that might make you wary of it. Many of these complaints, however, aren't fully based on all the facts. So, let's set the record straight about local anesthesia and what you can expect.
No need to be afraid of needles. Nobody enjoys the painful prick from an injection needle, and some people are highly fearful of them. But although it's necessary to use a needle to deliver anesthesia to deeper levels of tissue, it's possible you won't feel it. That's because we'll typically apply a topical numbing agent to the skin surface that deadens the top layers where we insert the needle.
That numb feeling afterward won't last long. One of the chief complaints in the past about local anesthesia was the irritating numbness that could long linger after a procedure. Today, however, with more advanced anesthetics and formulae, we're better able to gauge the duration of the medication's effect.  This has greatly reduced the length of time afterward your mouth might have that awkward numbing sensation.
Anesthesia isn't necessary for every procedure. Unless you have hypersensitive teeth, a lot of dental procedures don't require anesthesia. Your enamel, for example, has no nerves and actually serves as a kind of "muffler" for sensations to lessen their effect. Cleaning your teeth or removing portions of the enamel can normally be performed without the need for numbing medication.
For procedures, though, where pain could be a factor, local anesthesia can make all the difference in the world. In these cases, anesthesia is your friend — it can help you receive the dental care you need without the discomfort.
If you would like more information on pain-free dentistry, please contact us or schedule an appointment for a consultation. You can also learn more about this topic by reading the Dear Doctor magazine article "Local Anesthesia for Pain-Free Dentistry."
By Richard R. Marek, DDS
December 05, 2017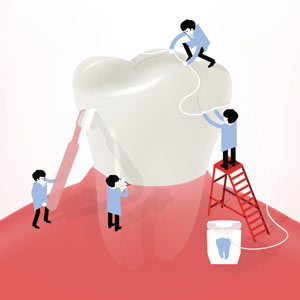 The human body's immune system has amazing defensive capabilities. Without it a common cold or small wound could turn deadly.
One of the more important processes of the immune system is inflammation, the body's ability to isolate diseased or injured tissue from unaffected tissue. Ironically, though, this vital component of the healing process could actually cause harm if it becomes chronic.
This often happens with periodontal (gum) disease, an infection of the gums caused by bacterial plaque built up on teeth due to inadequate hygiene, which in turn triggers inflammation. The infection is often fueled by plaque, however, and can become difficult for the body to overcome on its own. A kind of trench warfare sets in between the body and the infection, resulting in continuing inflammation that can damage gum tissues. Untreated, the damage may eventually lead to tooth and bone loss.
In treating gum disease, our main goal is to stop the infection (and hence the inflammation) by aggressively removing plaque and calculus (tartar). Without plaque the infection diminishes, the inflammation subsides and the gums can begin to heal. This reduces the danger to teeth and bone and hopefully averts their loss.
But there's another benefit of this treatment that could impact other inflammatory conditions in the body. Because all the body's organic systems are interrelated, what occurs in one part affects another especially if it involves inflammation.
It's now theorized that reducing gum inflammation could lessen inflammation in other parts of the body. Likewise, treating other conditions like high blood pressure and other risk factors for inflammatory diseases could lower your risk of gum disease and boost the effectiveness of treatment.
The real key is to improve and maintain your overall health, including your teeth and gums. Practice daily brushing and flossing to remove plaque, and visit your dentist regularly for more thorough cleanings. And see your dentist at the first sign of possible gum problems like bleeding, redness or swelling. You'll not only be helping your mouth you could also be helping the rest of your body enjoy better health.
If you would like more information on the relationship between gum disease and other systemic conditions, please contact us or schedule an appointment for a consultation. You can also learn more about this topic by reading the Dear Doctor magazine article "The Link between Heart & Gum Diseases."